Renuka Natu - The Experience Creator
Since 2010, Renuka has dedicated her time and energy to represent various international travel brands in the Indian Market. Her increasing footprint through Africa has been a very natural & organic phenomena. Over the years she has had umpteen opportunities to travel and discover various parts of Africa, thus acquiring an in-depth understanding of how the different destinations work, when is a good time to travel and why?
Her passion for Africa has been infectious as she has successfully led many travel industry and media personnel on educational Safaris through Kenya; Tanzania; Botswana; Namibia, Zimbabwe, Zambia & South Africa.
These meticulously planned fun journeys have also taken the keen explorers to the depths of the blue waters of the Indian ocean, off the cost of Zanzibar and to the rooftop of Africa, to Mt. Kilimanjaro!
Renuka has also led the fraternity on Gorilla tracking Safaris in Uganda & Rwanda. Under 'Africa with Renuka', Renuka now wishes to share her passion for Africa with all those who are willing to explore what lies on the continent that was once a landmass very much physically connected to our own sub-continent.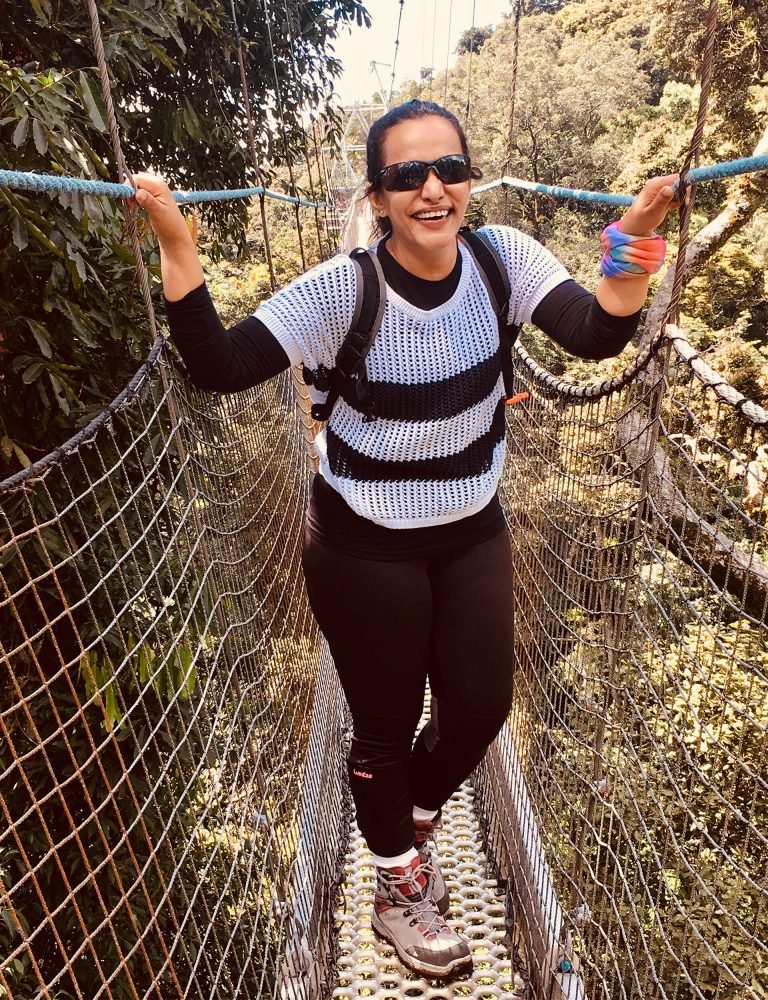 Born to travel, Renuka had the opportunity to embark upon a solo international journey at the tender age of 10. So profound were the impressions left on her mind by the exposure and experiences of the voyage that her young heart was almost instantly set on travel.
Renuka has graduated in Geography as her main subject & has proven her excellence by standing first in her college and 7th in the Maharashtra State Boards in her final year Degree program. Alongside her college degree, she has also mastered the French language, with a Diploma and a Scholarship from Alliance Francaise.
With a clear focus on her goal, prior to entering the field of travel, to strengthen her knowledge about the trade, Renuka has successfully completed the IATA-UFTAA, International Air Transport Association – Universal Federation of Travel Agents Association Diploma.
Renuka has been part of the Tourism industry since 1994, working with MNCs such as SOTC-Kuoni and the Switzerland Tourism Board, with a collective tenure of 15 years in the areas of product design, operations, sales, marketing, training, travel education and franchising.
Jambo. Dumela. Hallo.
The Dynamic Corner
Pure Luxury Private Individual Safaris
You can either gather your own group or join one of the groups that we form.
Sheer Adventure Individual / Group Safaris
We are extremely proud to offer our clients unique travelling programs.
Our professional support team is always ready to tell you about them.
Read More